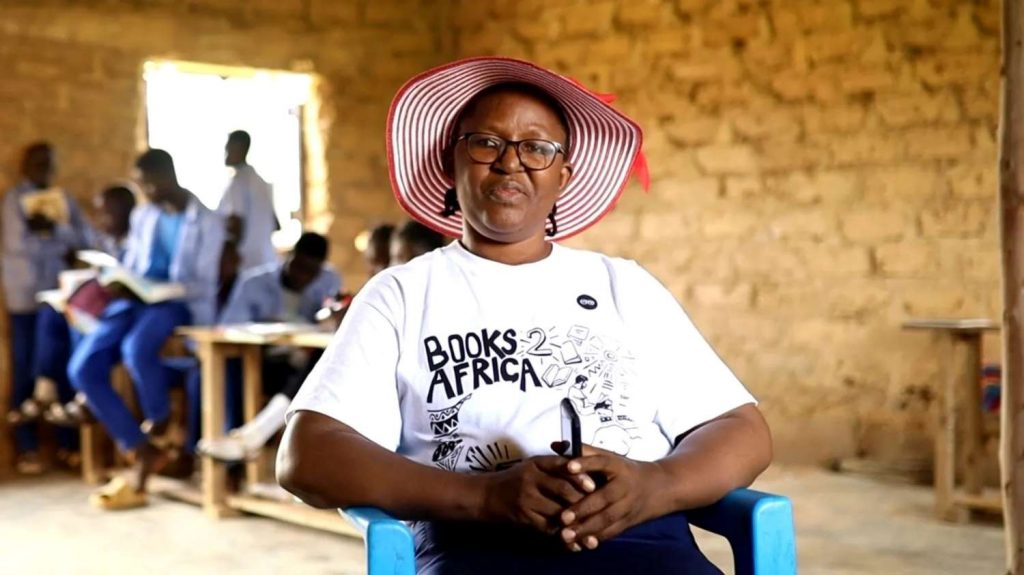 Books2Africa Nigeria Distribution Centre

Books2Africa Nigeria a registered social enterprise in Nigeria (RC number 1246336) that is committed to improving the quality of education in Africa, in partnership with Books2Africa UK. The Nigeria Distribution Centre in Jos, Plateau State, is a 1 million book capacity facility that serves as a learning and distribution hub where individuals, institutions and communities in Nigeria can access and use thousands of books across a variety of academic levels free of charge, as well as having the option to acquire any book with a contribution of a flat and affordable distribution fee of per book to fund our distribution costs.
Read books at our Distribution Centre free of charge or contribute a flat distribution fee per book to acquire any book in stock.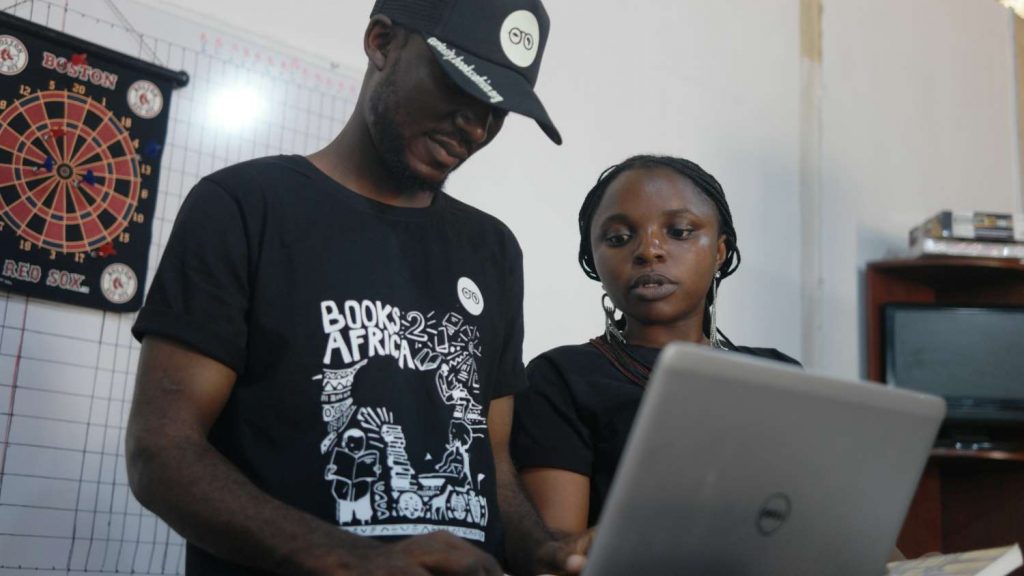 Visit our Nigeria Distribution Centre in Jos, Plateau State.
Individuals and organisations who need books from our Nigeria Distribution Centre can contact or visit the centre using the details below to browse, use or acquire available titles.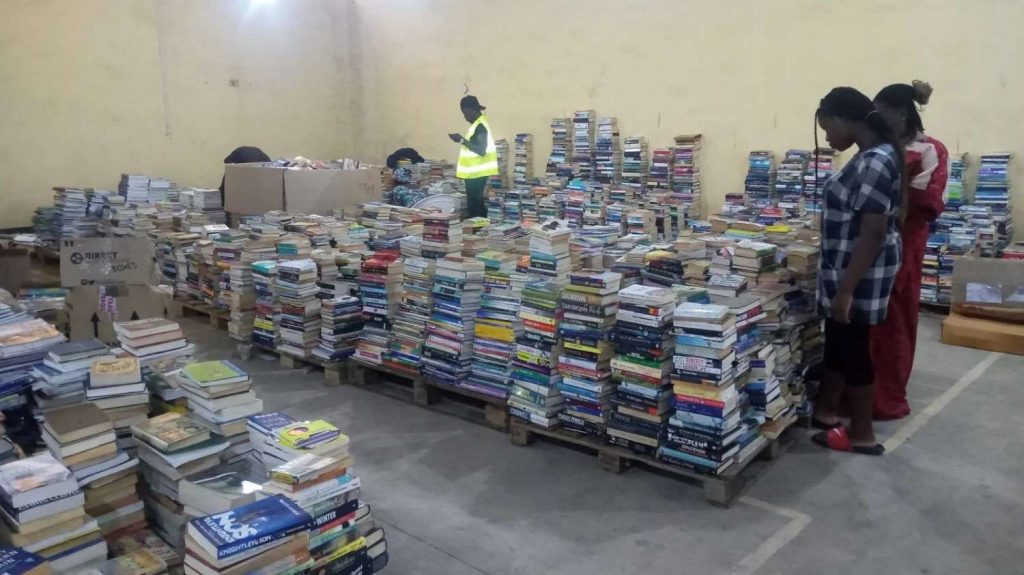 Request books online for delivery within Nigeria or visit our office to browse and available books for collection.
If you are unable to visit our distribution centre in Jos, you can request books online via our Book Request Application Form and pay for the distribution fee and a delivery fee to your state within Nigeria.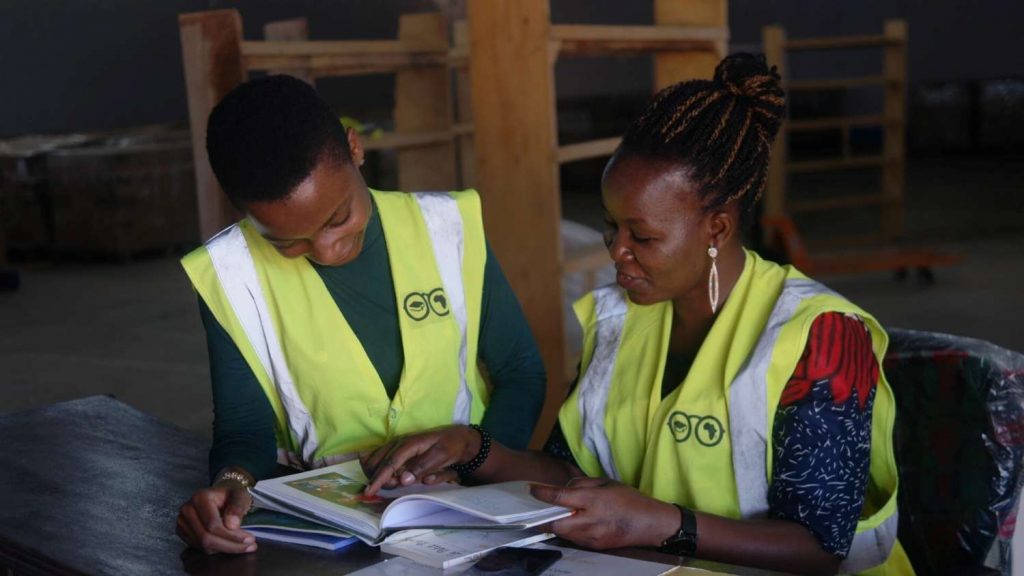 Apply to volunteer at our Nigeria office in Jos, Plateau State.
Volunteering is a great way to gain work experience, learn new skills, expand your network and contribute to the cause of improving society through education. At Books2Africa Nigeria, our volunteers, interns and NYSC corps staff work as Distribution Support Officers and help with a variety of tasks, including but not limited to sorting, picking, packing, admin and marketing. Approved volunteers also receive a stipend to cover lunch and transport expenses.