What can a 13-year-old do?
Elhanan-Eliezel Jonathan Auta is a 13 years old girl schooling at Emmanuel International College Jos, Nigeria. She became perturbed about the declining reading culture within her school and the community she lived in. Rather than shrug her shoulders and move on to other things like every 13 year old does, she decided to do something about it.
What can a 13-year-old do? Talk to her mum. She convinced her mum about the need to do something, and explained exactly what she planned to do – they needed to buy books and take them to the school library. Elhanan and her mother embarked on a fundraising effort that yielded about ₦40,000 (£50) from other parents. This was an amazing achievement considering what they raised could fund a child's school fees for an entire year!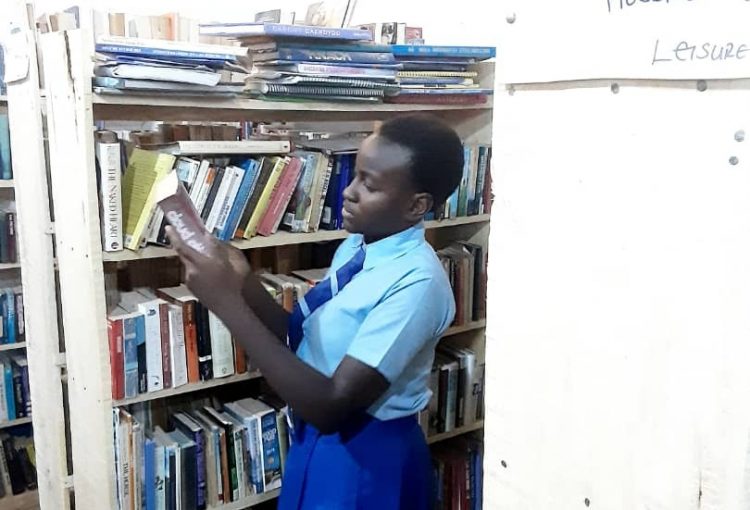 However, the worsening economic situation in Nigeria and the ongoing book famine affecting most African countries, meant they could only hope to buy about 20 books with very limited options in the market. During their fundraising campaign, they heard about the "magic warehouse" – Books2Africa's Nigeria Distribution centre in Jos. Since the centre was re-opened at Rayfield in 2020, it has gained a reputation as the magic warehouse, with countless teachers, students and avid readers like Elhanan visiting daily to access hundreds of thousands of new and used books across a diverse range of subjects and genres for all ages.
As an NGO, Books2Africa Nigeria relies on donations and requires beneficiaries to contribute a flat distribution fee of only ₦350 (£0.50) per book – less than the price of bread – to support its logistical and operational costs. Elhanan and her mum were able to get 200 books from Books2Africa to equip the library of Emmanuel International College. When she was asked why she started this project, Elhanan responded, "Books can change a person's life. Why aren't more people having access to this tool that can change their lives? We need to change our culture and attitude toward books, this is just my small effort to make sure students develop a reading habit".
"Let us remember: One book, one pen and one teacher can change the world." – Malala Yousafzai