Many businesses often have customers waiting – in a queue, a reception or a waiting room or an area with chairs. In those precious minutes, or even hours of waiting, you could get your visitors reading actual books rather than outdated magazines!
At Books2Africa, we launched Book Swap to encourage and promote a culture of reading here in the UK. We'll donate and ship up to 50 books from categories of your choice to be displayed within your premises – on a shelf or table you have – together with our Book Swap A4 poster to be framed and displayed next to the books. Now your visitors have a selection of books to read or swap with another. We'll also add you to our Book Swap Map so more readers can find you. 
How it works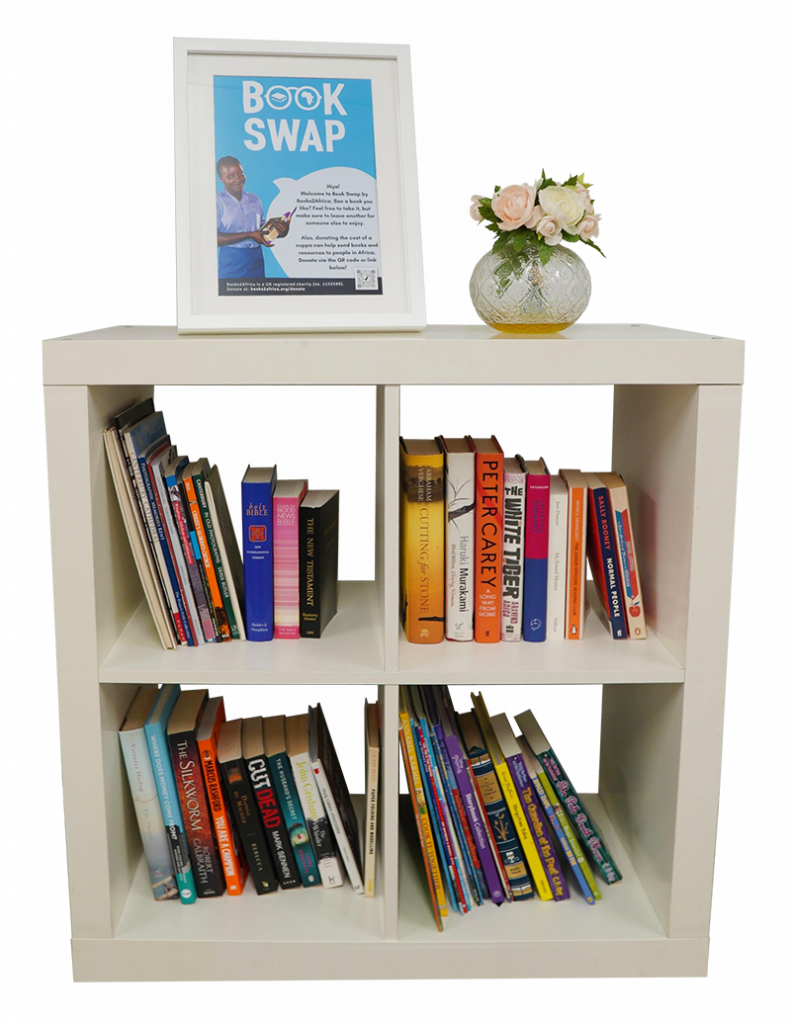 Get a shelf or table for up to 50 books within your business premises (e.g. reception or waiting area).
Get an A4 frame to display the Book Swap poster.
Register your premises for Book Swap by completing our short form below.
Choose the quantity and types of books you want – children's books, novels, food, travel, etc.
Upload the photo of your shelf or table and frame before submitting the form.
We'll select and post your books and poster to you.
Display your books and poster and send us a picture to add your location to the map.
Your visitors can now read while waiting or take a book with them if they swap with another.