The newly elected Lord Mayor of Canterbury Councillor Rosemary Doyle officially declared open Books2Africa's new processing centre in Canterbury at an event attended by supporters and sponsors of the charity. The charity's objective of collecting donated books from the UK and shipping them to schools and institutions of learning in Africa is one that resonated with the Mayor and the many supporters who attended the opening event at the Barton Business Park. In addition to light refreshments on a beautiful Saturday afternoon, Guests enjoyed live music by Mathew Lombart and Chukwudi Dike, as well as free make-up by professional make-up artist Emily Liu.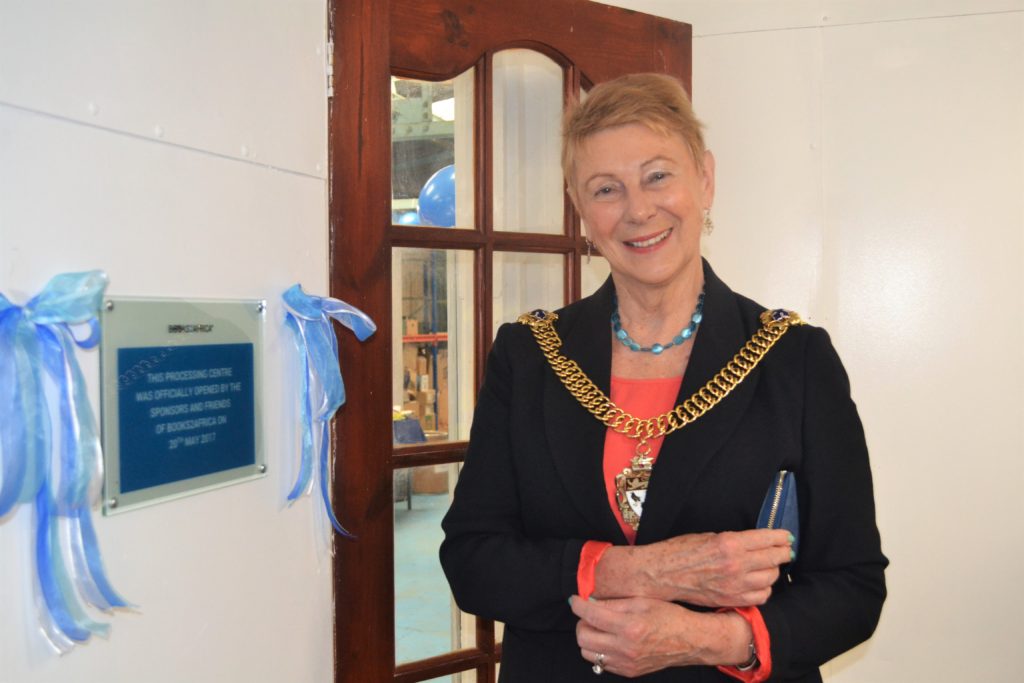 Books2Africa's Director of Operations Dr Tonson Sango, explained why the charity was established; "On one hand, 50% of people who go to school in Africa are unable to read or write properly after finishing school because they have no books. On the other hand, millions of books are being thrown away and go to landfill in the UK, creating more environmental waste." With the advancement of technology, many in the developed world seem to be forgetting the value of books, something students in rural parts of Africa still very much appreciate. "Collecting unwanted books and sending them to students in Africa immediately improves the quality of education for them and reduces the amount of environmental waste in the UK."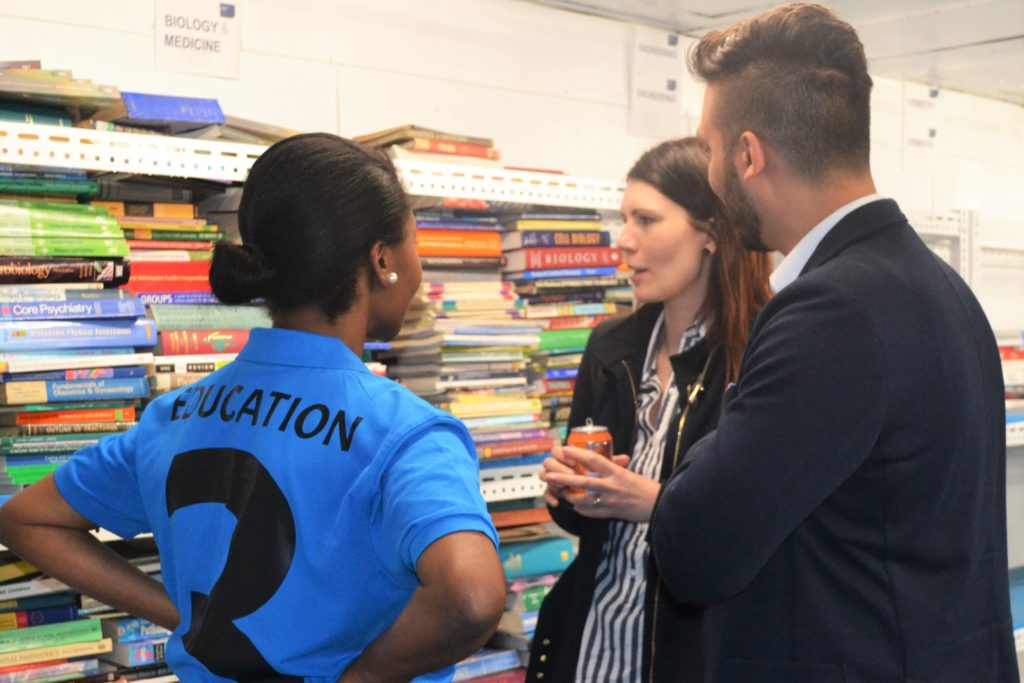 Yet 21st century technological tools also drive Books2Africa's operations. According to the charity's Director of Technology Mr Chumang Sango, "The charity's secure website www.books2africa.org is the primary means of connecting with its donors and beneficiaries in the UK and abroad. Book donors can package their items into boxes and arrange a collection via the website and beneficiaries in Africa can submit a request for books online." A graduate of Computer Systems and Software Engineering from the University of York, Chumang emphasised the importance of securing the charity against online threats and hackers, to ensure that individual and corporate sponsors who donate funds online do so securely.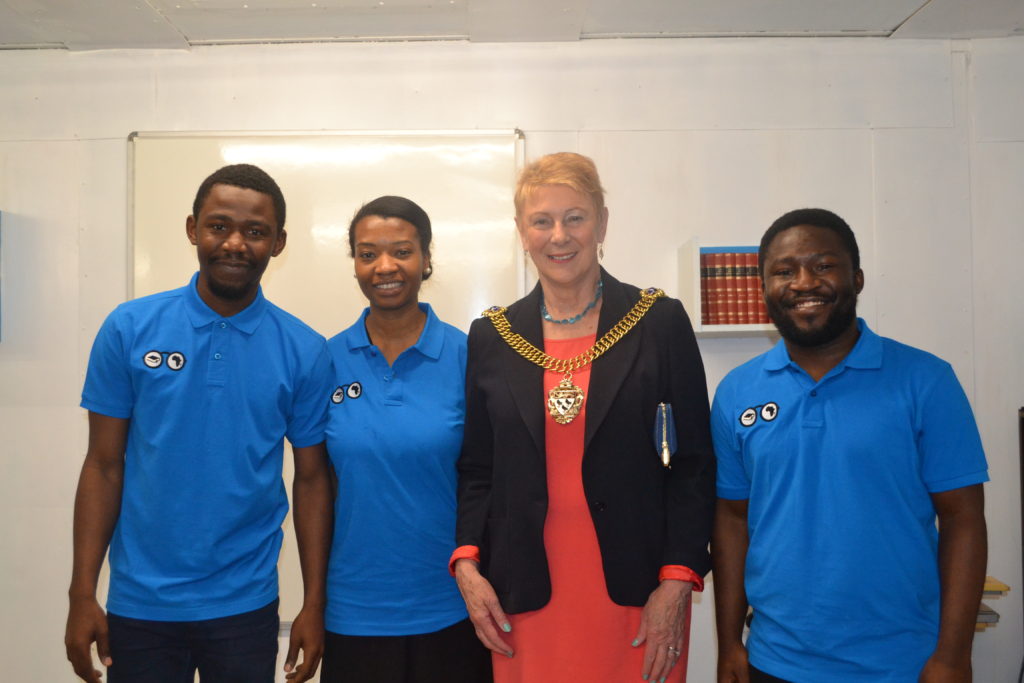 Councillor Doyle presented special awards to Books2Africa's volunteers from the University of Kent and to Ninety Foundation who sponsored a container shipment of more than 20,000 nursery, primary, secondary and tertiary books. The councillor thanked Dan and Jon White from Ninety for their exemplary service in ensuring that people everywhere are educated. While Books2Africa's operational costs such as the rent of their new premises in Canterbury is funded by selling 20% of donated books, it relies on the financial generosity of individuals and companies like Ninety to ship and distribute the remaining 80% of donated books. This means that every penny donated by individuals and organisations go directly towards the cost of shipping and distributing books in Africa.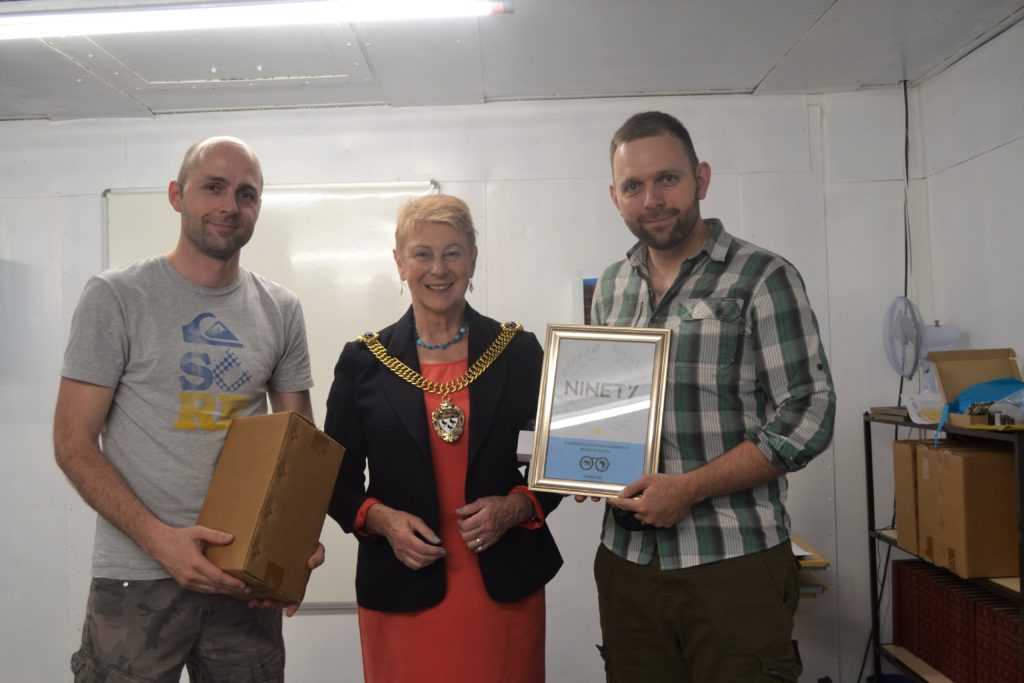 The impact of such an endeavour cannot be overestimated. Dr Precious Sango reminded supporters of the impact that books can have on our lives. As Books2Africa's Director of Education, Precious described her experience as a student in Nigeria and in the UK. "Going to school in Nigeria, I do not remember my school having a library. Now as a lecturer and researcher at Canterbury Christ Church University, I cannot imagine not having access to books and journals for my research. When I see the smile on people's faces when we give them books, I am reminded not to take this for granted. Thanks to sponsorship from Ninety, Universal Channel and Macmillan Education, we have been able to support many schools in Africa with more than 400,000 books, and establish a resource library at the International School for Disability Studies in Nigeria". The presence of several young children who accompanied their parents to the opening event reminded many that educating our children is an important way to invest in their future.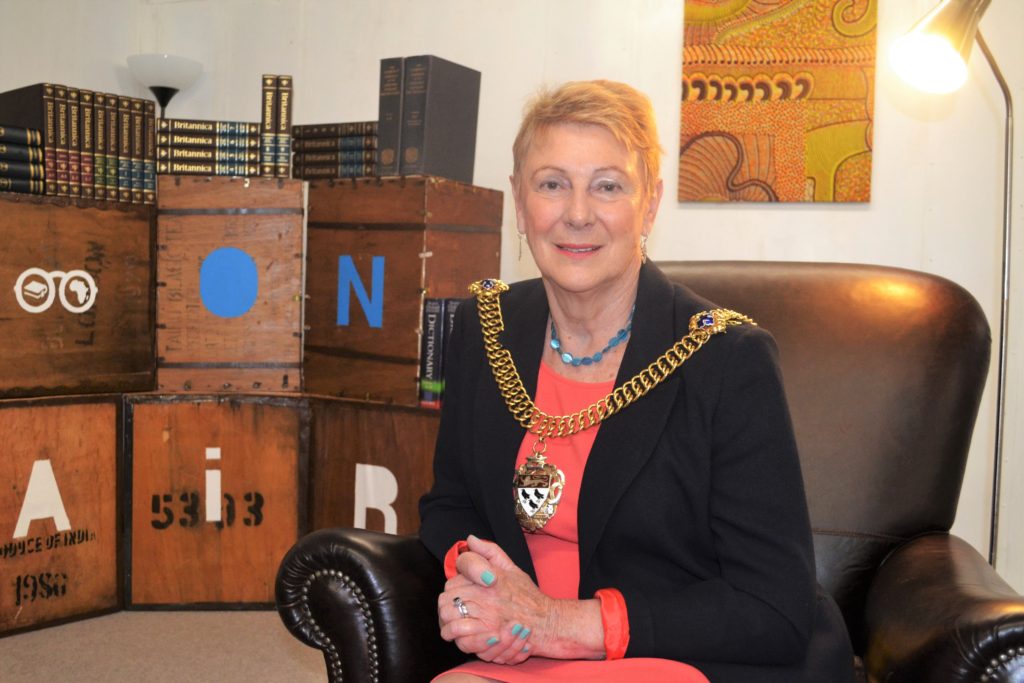 In addition to opening the facility in Canterbury where donated books are collected and sorted by volunteers, Books2Africa also launched Books2Africa On Air – a series of video interviews with academics, entrepreneurs and experts who have a passion for Africa and support the work of the charity. The interviews recorded in the Meeting Room within the charity's facility in Canterbury would promote reading and encourage dialogue on topics such as Education, Arts, Sciences, Entrepreneurship, Politics, History, Culture and Spirituality. In her Books2Africa On Air video interview with Joanna Addison, the Lord Mayor of Canterbury described the charity as "an extremely important idea" and "a worthy cause".